Royce & Associates LP decreased its position in Westell Technologies, Inc. (NASDAQ:WSTL) by 26.5% during the 2nd quarter, according to the company in its most recent disclosure with the Securities and Exchange Commission. The fund owned 266,533 shares of the communications equipment provider's stock after selling 96,263 shares during the period. Royce & Associates LP owned about 1.72% of Westell Technologies worth $834,000 as of its most recent SEC filing.
Separately, Essex Investment Management Co. LLC purchased a new position in Westell Technologies in the second quarter valued at approximately $157,000. 27.18% of the stock is owned by institutional investors and hedge funds.
Shares of Westell Technologies, Inc. (NASDAQ WSTL) opened at 2.98 on Friday. Westell Technologies, Inc. has a 52-week low of $1.76 and a 52-week high of $3.80. The firm's 50 day moving average price is $3.06 and its 200 day moving average price is $2.88. The stock's market cap is $45.90 million.
Westell Technologies (NASDAQ:WSTL) last posted its earnings results on Wednesday, August 9th. The communications equipment provider reported $0.03 earnings per share for the quarter, missing analysts' consensus estimates of $0.04 by ($0.01). The business had revenue of $16.57 million during the quarter, compared to the consensus estimate of $15.36 million. Westell Technologies had a negative return on equity of 1.07% and a negative net margin of 13.51%. The business's quarterly revenue was up 11.9% on a year-over-year basis. During the same quarter last year, the firm earned ($0.06) earnings per share. On average, analysts expect that Westell Technologies, Inc. will post $0.10 EPS for the current year.
Several equities analysts recently commented on the company. Northland Securities set a $6.00 price objective on Westell Technologies and gave the company a "buy" rating in a research note on Friday, August 11th. ValuEngine upgraded Westell Technologies from a "sell" rating to a "hold" rating in a research report on Friday, June 9th.
WARNING: This article was originally reported by The Ledger Gazette and is the property of of The Ledger Gazette. If you are viewing this article on another site, it was copied illegally and republished in violation of United States & international copyright and trademark laws. The legal version of this article can be read at https://ledgergazette.com/2017/09/24/westell-technologies-inc-wstl-shares-sold-by-royce-associates-lp.html.
About Westell Technologies
Westell Technologies, Inc is a provider of in-building wireless, intelligent site management, cell site optimization and outside plant solutions. The Company's set of products and solutions are designed to manage network performance for carriers, integrators and other network operators. The Company operates in two segments: In-Building Wireless (IBW) and Communication Solutions Group (CSG).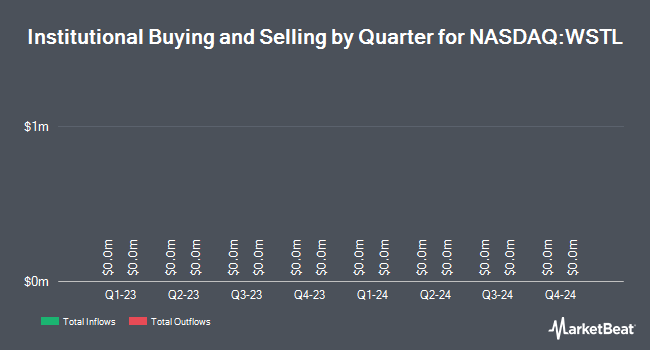 Receive News & Ratings for Westell Technologies Inc. Daily - Enter your email address below to receive a concise daily summary of the latest news and analysts' ratings for Westell Technologies Inc. and related companies with MarketBeat.com's FREE daily email newsletter.