Peel Hunt reissued their hold rating on shares of Volution Group (LON:FAN) in a research note released on Wednesday morning. They currently have a GBX 215 ($2.89) target price on the stock.
A number of other research firms also recently weighed in on FAN. Liberum Capital reissued a buy rating and issued a GBX 240 ($3.23) price target on shares of Volution Group in a research note on Friday, November 3rd. Numis Securities restated a hold rating and issued a GBX 206 ($2.77) price objective on shares of Volution Group in a research report on Tuesday, October 10th. Two equities research analysts have rated the stock with a hold rating and three have given a buy rating to the company. Volution Group currently has a consensus rating of Buy and an average target price of GBX 219.20 ($2.95).
Shares of Volution Group (LON:FAN) traded down GBX 2.50 ($0.03) on Wednesday, reaching GBX 206 ($2.77). The company had a trading volume of 7,747 shares, compared to its average volume of 104,744. Volution Group has a 1 year low of GBX 150 ($2.02) and a 1 year high of GBX 219.75 ($2.96).
Volution Group (LON:FAN) last announced its earnings results on Tuesday, October 10th. The company reported GBX 13.60 ($0.18) EPS for the quarter, hitting the consensus estimate of GBX 13.60 ($0.18). Volution Group had a return on equity of 8.44% and a net margin of 6.93%. The business had revenue of £185.06 million for the quarter.
The company also recently announced a dividend, which will be paid on Monday, December 18th. Shareholders of record on Thursday, November 23rd will be issued a dividend of GBX 2.80 ($0.04) per share. This represents a yield of 1.35%. The ex-dividend date of this dividend is Thursday, November 23rd. This is a boost from Volution Group's previous dividend of $1.35.
COPYRIGHT VIOLATION WARNING: "Volution Group (FAN) Receives Hold Rating from Peel Hunt" was posted by The Ledger Gazette and is the property of of The Ledger Gazette. If you are reading this news story on another website, it was copied illegally and republished in violation of U.S. and international trademark & copyright legislation. The legal version of this news story can be read at https://ledgergazette.com/2017/12/07/volution-group-fan-receives-hold-rating-from-peel-hunt.html.
Volution Group Company Profile
Volution Group plc is a United Kingdom-based company, which is a supplier of ventilation products to the residential and commercial construction markets in the United Kingdom and northern Europe. The Company is principally engaged in designing, manufacturing and distribution of unitary and systems ventilation products and equipment.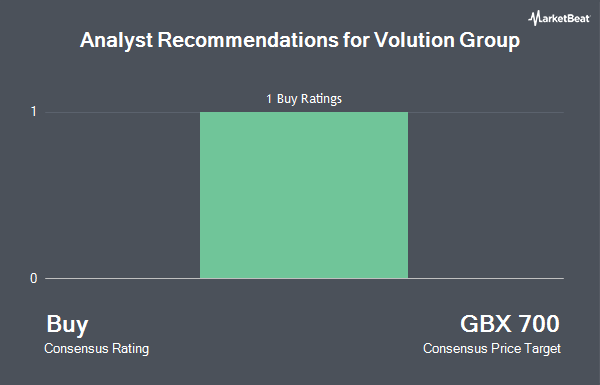 Receive News & Ratings for Volution Group PLC Daily - Enter your email address below to receive a concise daily summary of the latest news and analysts' ratings for Volution Group PLC and related companies with MarketBeat.com's FREE daily email newsletter.