JPMorgan Chase & Co. set a €128.00 ($152.38) price target on Bayer (FRA:BAYN) in a report released on Thursday, January 4th. The brokerage currently has a buy rating on the healthcare company's stock.
A number of other equities analysts have also recently weighed in on the company. Barclays set a €100.00 ($119.05) price objective on Bayer and gave the company a sell rating in a report on Wednesday, January 3rd. Nord/LB reaffirmed a neutral rating on shares of Bayer in a research note on Tuesday, January 2nd. Baader Bank set a €140.00 ($166.67) price target on Bayer and gave the stock a buy rating in a research note on Thursday, December 14th. DZ Bank reaffirmed a buy rating on shares of Bayer in a research note on Monday, December 11th. Finally, Citigroup reaffirmed a buy rating on shares of Bayer in a research note on Thursday, December 7th. One research analyst has rated the stock with a sell rating, seven have given a hold rating and fourteen have given a buy rating to the company. Bayer presently has an average rating of Buy and a consensus target price of €122.33 ($145.63).
Bayer (FRA BAYN) opened at €104.86 ($124.83) on Thursday. The firm has a market capitalization of $86,730.00 and a PE ratio of 28.11. Bayer has a 1-year low of €99.69 ($118.68) and a 1-year high of €123.82 ($147.40).
ILLEGAL ACTIVITY WARNING: This article was first posted by The Ledger Gazette and is the sole property of of The Ledger Gazette. If you are reading this article on another domain, it was stolen and reposted in violation of US and international copyright & trademark law. The legal version of this article can be read at https://ledgergazette.com/2018/01/13/bayer-bayn-pt-set-at-128-00-by-jpmorgan-chase-co-2.html.
Bayer Company Profile
Bayer Aktiengesellschaft operates as a life science company worldwide. The company operates through Pharmaceuticals, Consumer Health, Crop Science, Animal Health, and Covestro segments. The Pharmaceuticals segment offers prescription products primarily for cardiology and women's health care; specialty therapeutics in the areas of oncology, hematology, and ophthalmology; and diagnostic imaging equipment and contrast agents.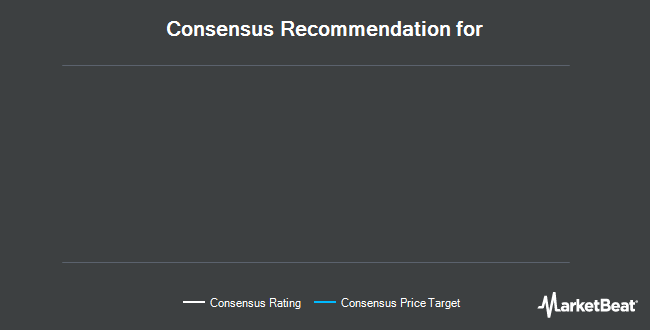 Receive News & Ratings for Bayer Daily - Enter your email address below to receive a concise daily summary of the latest news and analysts' ratings for Bayer and related companies with MarketBeat.com's FREE daily email newsletter.