Goldcorp (TSE:G) (NYSE:GG) had its price target lowered by equities researchers at National Bank Financial from C$25.00 to C$24.00 in a report issued on Friday. The firm currently has an "outperform" rating on the stock. National Bank Financial's target price would indicate a potential upside of 41.68% from the company's current price. National Bank Financial also issued estimates for Goldcorp's FY2020 earnings at $1.30 EPS.
G has been the subject of a number of other research reports. Canaccord Genuity lifted their price target on Goldcorp from C$21.00 to C$21.50 in a report on Friday, January 19th. BMO Capital Markets set a C$16.00 price target on Goldcorp and gave the stock a "market perform" rating in a report on Wednesday, January 17th. CSFB upgraded Goldcorp from a "neutral" rating to an "outperform" rating and lifted their price target for the stock from C$15.50 to C$19.00 in a report on Tuesday, January 16th. Desjardins reiterated a "hold" rating on shares of Goldcorp in a report on Monday, December 11th. Finally, CIBC cut Goldcorp from a "buy" rating to a "sell" rating in a report on Thursday, November 30th. One analyst has rated the stock with a sell rating, two have given a hold rating and seven have given a buy rating to the company's stock. Goldcorp currently has a consensus rating of "Buy" and a consensus target price of C$21.14.
Goldcorp (TSE G) opened at C$16.94 on Friday. The firm has a market capitalization of $14,690.00, a PE ratio of 17.83 and a beta of -0.39. Goldcorp has a 1-year low of C$15.00 and a 1-year high of C$23.35.
COPYRIGHT VIOLATION WARNING: This article was published by The Ledger Gazette and is the property of of The Ledger Gazette. If you are accessing this article on another domain, it was stolen and republished in violation of U.S. and international trademark & copyright legislation. The correct version of this article can be accessed at https://ledgergazette.com/2018/02/18/goldcorp-g-given-new-c24-00-price-target-at-national-bank-financial.html.
About Goldcorp
Goldcorp Inc is a gold producer engaged in the operation, exploration, development and acquisition of precious metal properties in Canada, the United States, Mexico, and Central and South America. The Company is engaged in the sale of gold, silver, lead, zinc and copper. The Company's segments include Red Lake Gold Mines Ontario Partnership (Red Lake), Goldcorp Canada Ltd./Goldcorp Inc (Porcupine), Musselwhite, Les Mines Opinaca Ltee (Eleonore), Minera Penasquito SA de C.V.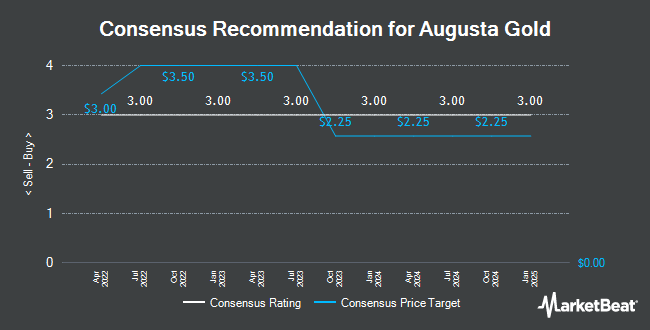 Receive News & Ratings for Goldcorp Daily - Enter your email address below to receive a concise daily summary of the latest news and analysts' ratings for Goldcorp and related companies with MarketBeat.com's FREE daily email newsletter.