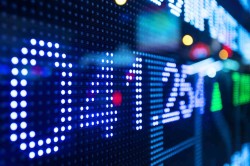 CSB Bancorp Inc (Ohio) (OTCBB:CSBB) CEO Eddie L. Steiner acquired 900 shares of the stock in a transaction on Friday, March 2nd. The stock was acquired at an average cost of $36.60 per share, for a total transaction of $32,940.00. The acquisition was disclosed in a filing with the SEC, which is available through this link.
Shares of CSB Bancorp Inc (OTCBB:CSBB) traded up $0.61 on Friday, reaching $36.60. The company's stock had a trading volume of 1,092 shares, compared to its average volume of 503. CSB Bancorp Inc has a 12 month low of $28.04 and a 12 month high of $36.60. The stock has a market cap of $100.37, a price-to-earnings ratio of 13.92 and a beta of 1.96. The company has a debt-to-equity ratio of 0.31, a current ratio of 0.90 and a quick ratio of 0.89.
COPYRIGHT VIOLATION WARNING: This article was originally posted by The Ledger Gazette and is owned by of The Ledger Gazette. If you are viewing this article on another publication, it was copied illegally and republished in violation of United States and international copyright legislation. The original version of this article can be read at https://ledgergazette.com/2018/03/02/eddie-l-steiner-acquires-900-shares-of-csb-bancorp-inc-ohio-csbb-stock.html.
CSB Bancorp Inc (Ohio) Company Profile
CSB Bancorp, Inc (CSB) is a financial holding company. The Company, through its subsidiary, The Commercial and Savings Bank of Millersburg, Ohio (the Bank), provides retail and commercial banking services to its customers. The Company operates primarily through the Bank and its other subsidiaries, providing a range of banking, trust, financial and brokerage services to corporate, institutional and individual customers across northeast Ohio.