MCAN Mortgage Co. (TSE:MKP) insider Leonard Zaidener sold 19,424 shares of the business's stock in a transaction that occurred on Friday, March 2nd. The stock was sold at an average price of C$17.61, for a total value of C$342,056.64.
Leonard Zaidener also recently made the following trade(s):
On Monday, March 5th, Leonard Zaidener sold 1,800 shares of MCAN Mortgage stock. The shares were sold at an average price of C$17.40, for a total value of C$31,320.00.
Shares of MCAN Mortgage Co. (MKP) traded down C$0.28 during mid-day trading on Wednesday, hitting C$17.92. The company had a trading volume of 2,276 shares, compared to its average volume of 14,865. The company has a market cap of $425.48, a P/E ratio of 10.58 and a beta of 0.30. MCAN Mortgage Co. has a twelve month low of C$13.10 and a twelve month high of C$18.50.
Separately, National Bank Financial upped their target price on MCAN Mortgage from C$15.00 to C$16.00 and gave the company an "underperform" rating in a research report on Thursday, February 1st.
COPYRIGHT VIOLATION NOTICE: "MCAN Mortgage Co. (TSE:MKP) Insider Sells C$342,056.64 in Stock" was posted by The Ledger Gazette and is owned by of The Ledger Gazette. If you are reading this article on another website, it was illegally copied and republished in violation of international trademark and copyright laws. The original version of this article can be read at https://ledgergazette.com/2018/03/14/leonard-zaidener-sells-19424-shares-of-mcan-mortgage-co-mkp-stock.html.
MCAN Mortgage Company Profile
MCAN Mortgage Corporation (MCAN) is a Canada-based loan company and mortgage investment corporation. The Company's primary objective is to generate income by investing its corporate funds in a portfolio of mortgages (including single family residential, residential construction, non-residential construction and commercial loans), as well as other types of financial investments, loans and real estate investments.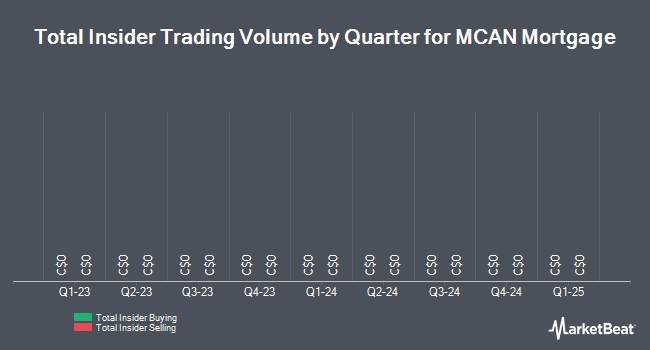 Receive News & Ratings for MCAN Mortgage Daily - Enter your email address below to receive a concise daily summary of the latest news and analysts' ratings for MCAN Mortgage and related companies with MarketBeat.com's FREE daily email newsletter.