Goldcorp Inc. (TSE:G) (NYSE:GG) has received an average recommendation of "Buy" from the eleven research firms that are currently covering the firm, Marketbeat Ratings reports. One research analyst has rated the stock with a sell rating, two have issued a hold rating and six have given a buy rating to the company. The average 12-month target price among brokerages that have issued ratings on the stock in the last year is C$21.14.
G has been the subject of a number of analyst reports. National Bank Financial lowered their price target on Goldcorp from C$25.00 to C$24.00 and set an "outperform" rating for the company in a research report on Friday, February 16th. Canaccord Genuity increased their price target on Goldcorp from C$21.00 to C$21.50 in a research report on Friday, January 19th. CSFB raised Goldcorp from a "neutral" rating to an "outperform" rating and increased their price target for the company from C$15.50 to C$19.00 in a research report on Tuesday, January 16th. Desjardins reissued a "hold" rating on shares of Goldcorp in a research report on Monday, December 11th. Finally, CIBC lowered Goldcorp from a "buy" rating to a "sell" rating in a research report on Thursday, November 30th.
Shares of Goldcorp (G) traded up C$0.17 on Friday, hitting C$17.51. The company had a trading volume of 5,770,800 shares, compared to its average volume of 2,715,198. Goldcorp has a 12 month low of C$15.00 and a 12 month high of C$21.93. The company has a market cap of $15,040.00, a PE ratio of 17.87 and a beta of -0.28.
The firm also recently announced a quarterly dividend, which will be paid on Friday, March 23rd. Stockholders of record on Thursday, March 15th will be given a dividend of $0.02 per share. This represents a $0.08 annualized dividend and a dividend yield of 0.46%. The ex-dividend date is Wednesday, March 14th. Goldcorp's dividend payout ratio is presently 8.16%.
In other news, Director Charles Rex Sartain sold 4,550 shares of the stock in a transaction on Wednesday, February 21st. The stock was sold at an average price of C$16.61, for a total transaction of C$75,575.50. Also, Director David Garofalo sold 37,607 shares of the stock in a transaction on Thursday, March 8th. The stock was sold at an average price of C$16.78, for a total value of C$631,045.46. Over the last ninety days, insiders have sold 54,997 shares of company stock valued at $915,988.
TRADEMARK VIOLATION WARNING: This story was originally posted by The Ledger Gazette and is the sole property of of The Ledger Gazette. If you are reading this story on another website, it was illegally copied and reposted in violation of US and international copyright and trademark laws. The original version of this story can be read at https://ledgergazette.com/2018/03/17/goldcorp-inc-g-given-average-rating-of-buy-by-analysts.html.
About Goldcorp
Goldcorp Inc is a gold producer engaged in the operation, exploration, development and acquisition of precious metal properties in Canada, the United States, Mexico, and Central and South America. The Company is engaged in the sale of gold, silver, lead, zinc and copper. The Company's segments include Red Lake Gold Mines Ontario Partnership (Red Lake), Goldcorp Canada Ltd./Goldcorp Inc (Porcupine), Musselwhite, Les Mines Opinaca Ltee (Eleonore), Minera Penasquito SA de C.V.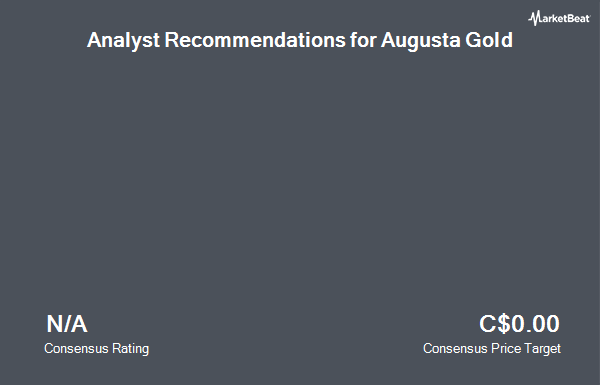 Receive News & Ratings for Goldcorp Daily - Enter your email address below to receive a concise daily summary of the latest news and analysts' ratings for Goldcorp and related companies with MarketBeat.com's FREE daily email newsletter.