AstraZeneca (NYSE:AZN) was upgraded by Zacks Investment Research from a "sell" rating to a "hold" rating in a note issued to investors on Tuesday.
According to Zacks, "AstraZeneca has a strong product portfolio and is one of the key players in the global cardiovascular market. It has been very active on the acquisition and partnership front and expects to continue pursuing accretive deals. AstraZeneca's core products like Nexium, Crestor and Seroquel are facing generic competition, which is hurting sales growth. The diabetes franchise also faces stiff competition. Nonetheless, AstraZeneca's newer drugs like Tagrisso and Brilinta should keep contributing to the top line while several launches are underway across each of the therapeutic areas, Oncology, CV metabolism and Respiratory. Meanwhile, cost-cutting initiatives should drive the bottom line. AstraZeneca also has a promising late-stage pipeline that includes immuno-oncology candidates. Imfinzi is a key drug in the pipeline. AstraZeneca's shares outperformed the industry this year so far."
Several other equities research analysts also recently issued reports on the stock. JPMorgan Chase & Co. upgraded shares of AstraZeneca from a "neutral" rating to an "overweight" rating in a research report on Friday, December 29th. BMO Capital Markets set a $38.00 target price on shares of AstraZeneca and gave the stock a "buy" rating in a report on Wednesday, January 10th. Leerink Swann reaffirmed a "market perform" rating and set a $36.00 target price (up from $33.00) on shares of AstraZeneca in a report on Thursday, January 18th. Sanford C. Bernstein raised their target price on shares of AstraZeneca from $40.00 to $42.00 and gave the stock an "outperform" rating in a report on Monday, February 5th. Finally, ValuEngine raised shares of AstraZeneca from a "buy" rating to a "strong-buy" rating in a report on Saturday, February 3rd. Three analysts have rated the stock with a sell rating, seven have issued a hold rating, twelve have assigned a buy rating and one has issued a strong buy rating to the stock. The company currently has an average rating of "Hold" and an average price target of $36.32.
Shares of AstraZeneca (AZN) traded up $0.10 during mid-day trading on Tuesday, reaching $34.67. 1,470,556 shares of the company's stock traded hands, compared to its average volume of 4,075,175. The company has a debt-to-equity ratio of 0.93, a current ratio of 0.80 and a quick ratio of 0.62. The firm has a market capitalization of $87,612.88, a P/E ratio of 14.63, a PEG ratio of 2.06 and a beta of 0.71. AstraZeneca has a 1 year low of $28.43 and a 1 year high of $36.70.
AstraZeneca (NYSE:AZN) last issued its quarterly earnings data on Friday, February 2nd. The company reported $1.30 earnings per share (EPS) for the quarter, topping the Thomson Reuters' consensus estimate of $0.44 by $0.86. The firm had revenue of $5.78 billion during the quarter, compared to the consensus estimate of $5.49 billion. AstraZeneca had a net margin of 13.36% and a return on equity of 34.74%. The business's revenue for the quarter was up 3.4% compared to the same quarter last year. During the same period last year, the business posted $1.21 earnings per share. research analysts forecast that AstraZeneca will post 1.69 earnings per share for the current fiscal year.
Large investors have recently made changes to their positions in the stock. Pinnacle Wealth Planning Services Inc. bought a new position in AstraZeneca in the fourth quarter valued at approximately $101,000. Valeo Financial Advisors LLC acquired a new stake in AstraZeneca in the third quarter valued at approximately $133,000. Delpha Capital Management LLC acquired a new stake in AstraZeneca in the fourth quarter valued at approximately $152,000. Calton & Associates Inc. acquired a new stake in AstraZeneca in the fourth quarter valued at approximately $181,000. Finally, Wealthcare Advisory Partners LLC acquired a new stake in AstraZeneca in the third quarter valued at approximately $184,000. 15.13% of the stock is currently owned by institutional investors and hedge funds.
COPYRIGHT VIOLATION NOTICE: This piece of content was published by The Ledger Gazette and is the property of of The Ledger Gazette. If you are accessing this piece of content on another domain, it was illegally stolen and republished in violation of United States and international copyright and trademark law. The original version of this piece of content can be accessed at https://ledgergazette.com/2018/03/20/astrazeneca-azn-upgraded-to-hold-by-zacks-investment-research.html.
About AstraZeneca
AstraZeneca PLC (AstraZeneca) is a biopharmaceutical company. The Company focuses on discovery and development of products, which are then manufactured, marketed and sold. The Company focuses on three main therapy areas: Oncology, Cardiovascular & Metabolic Disease (CVMD) and Respiratory, while selectively pursuing therapies in Autoimmunity, Infection and Neuroscience.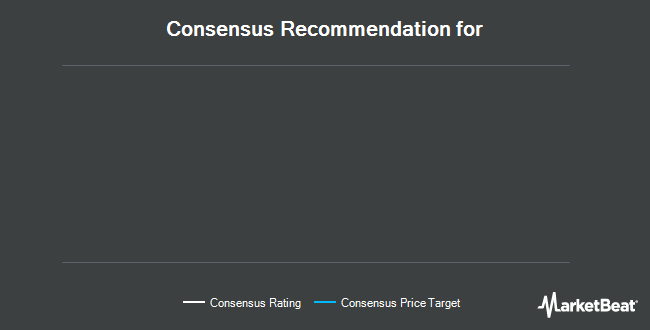 Receive News & Ratings for AstraZeneca Daily - Enter your email address below to receive a concise daily summary of the latest news and analysts' ratings for AstraZeneca and related companies with MarketBeat.com's FREE daily email newsletter.