Protalix Biotherapeutics Inc (NYSEAMERICAN:PLX) was the target of a significant growth in short interest during the month of March. As of March 15th, there was short interest totalling 4,765,115 shares, a growth of 0.2% from the February 28th total of 4,757,210 shares. Approximately 3.5% of the shares of the company are short sold. Based on an average daily trading volume, of 1,077,084 shares, the short-interest ratio is presently 4.4 days.
A hedge fund recently bought a new stake in Protalix Biotherapeutics stock. Opaleye Management Inc. bought a new position in Protalix Biotherapeutics Inc (NYSEAMERICAN:PLX) in the 4th quarter, according to the company in its most recent filing with the Securities and Exchange Commission (SEC). The firm bought 1,825,000 shares of the company's stock, valued at approximately $1,206,000. Opaleye Management Inc. owned approximately 1.27% of Protalix Biotherapeutics as of its most recent SEC filing.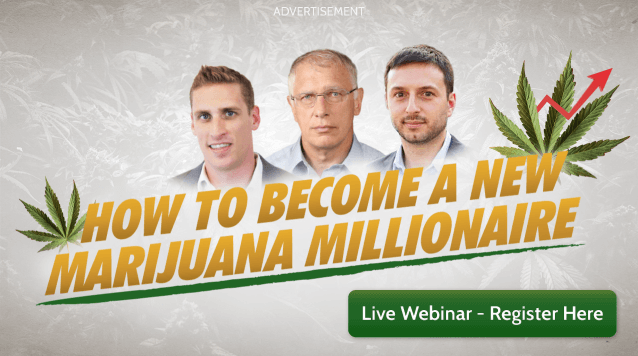 Shares of PLX traded up $0.03 during trading hours on Friday, hitting $0.47. The company's stock had a trading volume of 1,120,528 shares, compared to its average volume of 902,671. Protalix Biotherapeutics has a 52-week low of $0.42 and a 52-week high of $1.10.
Protalix Biotherapeutics (NYSEAMERICAN:PLX) last posted its earnings results on Tuesday, March 6th. The company reported ($0.10) earnings per share for the quarter, missing the consensus estimate of ($0.06) by ($0.04). The firm had revenue of $2.47 million for the quarter, compared to analysts' expectations of $9.70 million.
PLX has been the subject of a number of research analyst reports. Zacks Investment Research downgraded shares of Protalix Biotherapeutics from a "hold" rating to a "sell" rating in a report on Wednesday, December 20th. HC Wainwright set a $5.00 price objective on shares of Protalix Biotherapeutics and gave the stock a "buy" rating in a report on Thursday, January 4th.
TRADEMARK VIOLATION NOTICE: "Short Interest in Protalix Biotherapeutics Inc (PLX) Grows By 0.2%" was originally reported by The Ledger Gazette and is the property of of The Ledger Gazette. If you are viewing this report on another website, it was copied illegally and republished in violation of international trademark and copyright laws. The legal version of this report can be read at https://ledgergazette.com/2018/04/14/protalix-biotherapeutics-inc-plx-short-interest-up-0-2-in-march.html.
About Protalix Biotherapeutics
Protalix BioTherapeutics, Inc, a biopharmaceutical company, focuses on the development and commercialization of recombinant therapeutic proteins based on its proprietary ProCellEx protein expression system in Israel and internationally. The company offers taliglucerase alfa for injection, which is an enzyme replacement therapy for the long-term treatment of adult patients with a confirmed diagnosis of type 1 Gaucher disease.
Receive News & Ratings for Protalix Biotherapeutics Daily - Enter your email address below to receive a concise daily summary of the latest news and analysts' ratings for Protalix Biotherapeutics and related companies with MarketBeat.com's FREE daily email newsletter.