Equities analysts forecast that Verint Systems (NASDAQ:VRNT) will post earnings per share of $0.50 for the current fiscal quarter, Zacks reports. Two analysts have provided estimates for Verint Systems' earnings. The highest EPS estimate is $0.51 and the lowest is $0.50. Verint Systems posted earnings of $0.49 per share in the same quarter last year, which would suggest a positive year over year growth rate of 2%. The business is expected to issue its next earnings results on Wednesday, June 6th.
According to Zacks, analysts expect that Verint Systems will report full-year earnings of $3.10 per share for the current financial year, with EPS estimates ranging from $3.09 to $3.11. For the next fiscal year, analysts forecast that the firm will post earnings of $3.34 per share, with EPS estimates ranging from $3.26 to $3.40. Zacks' EPS averages are an average based on a survey of sell-side research firms that follow Verint Systems.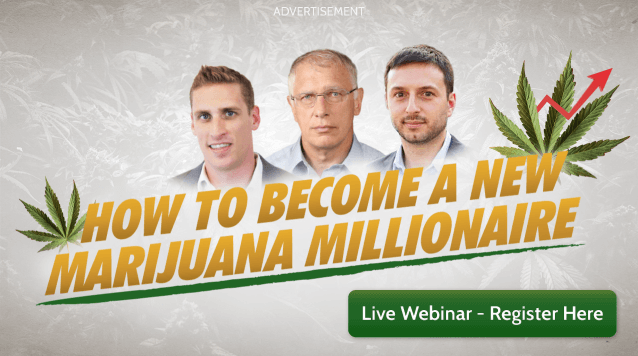 Verint Systems (NASDAQ:VRNT) last announced its quarterly earnings data on Wednesday, March 28th. The technology company reported $1.05 earnings per share (EPS) for the quarter, topping the Thomson Reuters' consensus estimate of $1.00 by $0.05. Verint Systems had a positive return on equity of 10.57% and a negative net margin of 0.58%. The business had revenue of $318.73 million during the quarter, compared to analyst estimates of $313.98 million. During the same period last year, the company earned $0.90 earnings per share. Verint Systems's quarterly revenue was up 7.7% compared to the same quarter last year.
Several analysts recently issued reports on VRNT shares. Zacks Investment Research upgraded Verint Systems from a "hold" rating to a "buy" rating and set a $47.00 price objective for the company in a report on Saturday, December 23rd. Oppenheimer reiterated a "buy" rating and set a $49.00 price objective on shares of Verint Systems in a report on Wednesday, December 20th. BidaskClub upgraded Verint Systems from a "sell" rating to a "hold" rating in a report on Thursday, December 21st. Finally, Royal Bank of Canada increased their target price on shares of Verint Systems from $48.00 to $50.00 and gave the stock a "positive" rating in a research report on Thursday, March 29th. They noted that the move was a valuation call. Two investment analysts have rated the stock with a sell rating, two have given a hold rating and three have issued a buy rating to the company. Verint Systems has an average rating of "Hold" and a consensus target price of $47.83.
Shares of NASDAQ:VRNT traded down $0.15 during midday trading on Friday, hitting $40.80. 316,964 shares of the stock were exchanged, compared to its average volume of 385,552. The company has a current ratio of 1.55, a quick ratio of 1.51 and a debt-to-equity ratio of 0.68. Verint Systems has a 52-week low of $37.05 and a 52-week high of $44.55. The firm has a market cap of $2,614.09, a price-to-earnings ratio of 23.05, a P/E/G ratio of 1.91 and a beta of 1.01.
Institutional investors have recently bought and sold shares of the business. Macquarie Group Ltd. acquired a new position in Verint Systems during the third quarter worth $151,000. Magnetar Financial LLC acquired a new position in Verint Systems during the third quarter worth $202,000. American Century Companies Inc. acquired a new position in Verint Systems during the fourth quarter worth $227,000. Bray Capital Advisors acquired a new stake in shares of Verint Systems in the fourth quarter valued at about $240,000. Finally, Catawba Capital Management VA acquired a new stake in shares of Verint Systems in the fourth quarter valued at about $243,000. 95.40% of the stock is currently owned by hedge funds and other institutional investors.
TRADEMARK VIOLATION WARNING: This report was originally reported by The Ledger Gazette and is the sole property of of The Ledger Gazette. If you are accessing this report on another site, it was stolen and reposted in violation of US and international trademark & copyright law. The legal version of this report can be accessed at https://ledgergazette.com/2018/04/15/0-50-earnings-per-share-expected-for-verint-systems-vrnt-this-quarter.html.
About Verint Systems
Verint Systems Inc provides actionable intelligence solutions and value-added services worldwide. Its Customer Engagement Solutions segment provides voice of the customer solutions, including interaction analytics, enterprise feedback, and digital feedback; workforce optimization solutions, such as intelligent recording, analytics-driven quality, coaching/learning, workforce management, work allocation, desktop and process analytics, robotic process automation, and performance management; employee engagement solutions comprising workforce optimization, knowledge management, employee desktop, case management, internal communities, gamification, mobile workforce apps, and voice of the employee; engagement channel solutions consisting of Web/mobile self-service, voice self-service, customer communities, email/secure messaging, Web chat, co-browse, mobile messaging, and social engagement; and security, fraud, and compliance solutions, including compliance recording, fraud and identity analytics, trading compliance, branch surveillance and investigation, and public safety compliance.
Get a free copy of the Zacks research report on Verint Systems (VRNT)
For more information about research offerings from Zacks Investment Research, visit Zacks.com
Receive News & Ratings for Verint Systems Daily - Enter your email address below to receive a concise daily summary of the latest news and analysts' ratings for Verint Systems and related companies with MarketBeat.com's FREE daily email newsletter.