Ford Motor (NYSE:F) announced a quarterly dividend on Tuesday, April 10th, RTT News reports. Investors of record on Friday, April 20th will be given a dividend of 0.15 per share by the auto manufacturer on Friday, June 1st. This represents a $0.60 annualized dividend and a yield of 5.27%. The ex-dividend date is Thursday, April 19th.
Ford Motor has raised its dividend by an average of 6.3% per year over the last three years. Ford Motor has a dividend payout ratio of 33.1% meaning its dividend is sufficiently covered by earnings. Equities analysts expect Ford Motor to earn $1.50 per share next year, which means the company should continue to be able to cover its $0.60 annual dividend with an expected future payout ratio of 40.0%.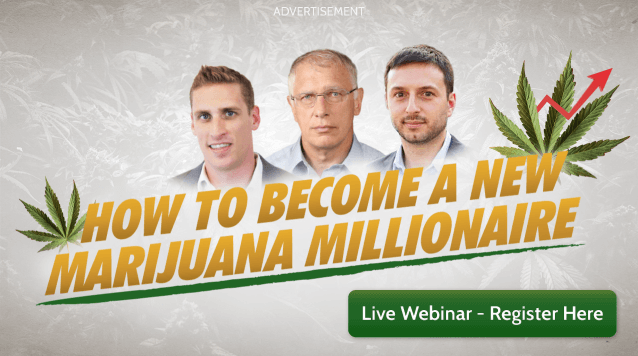 Shares of NYSE:F remained flat at $$11.38 during trading on Tuesday. 20,318,998 shares of the company's stock traded hands, compared to its average volume of 48,740,469. The company has a current ratio of 1.23, a quick ratio of 1.12 and a debt-to-equity ratio of 2.94. The firm has a market capitalization of $44,819.40, a P/E ratio of 6.39, a price-to-earnings-growth ratio of 0.68 and a beta of 1.05. Ford Motor has a fifty-two week low of $10.14 and a fifty-two week high of $13.48.
Ford Motor (NYSE:F) last issued its earnings results on Wednesday, January 24th. The auto manufacturer reported $0.39 EPS for the quarter, missing analysts' consensus estimates of $0.42 by ($0.03). The firm had revenue of $38.50 billion for the quarter, compared to analyst estimates of $36.96 billion. Ford Motor had a return on equity of 21.71% and a net margin of 4.85%. The business's revenue for the quarter was up 6.9% on a year-over-year basis. During the same quarter in the previous year, the firm posted $0.30 EPS. research analysts expect that Ford Motor will post 1.55 earnings per share for the current fiscal year.
In other Ford Motor news, Director John C. Lechleiter purchased 5,000 shares of the stock in a transaction dated Friday, February 9th. The shares were acquired at an average cost of $10.28 per share, for a total transaction of $51,400.00. Following the completion of the transaction, the director now directly owns 30,000 shares of the company's stock, valued at $308,400. The purchase was disclosed in a filing with the SEC, which is available at this link. Also, Chairman William Clay Ford, Jr. sold 454,260 shares of the stock in a transaction that occurred on Friday, March 2nd. The shares were sold at an average price of $10.32, for a total transaction of $4,687,963.20. The disclosure for this sale can be found here. Corporate insiders own 0.95% of the company's stock.
A number of equities research analysts recently weighed in on F shares. Zacks Investment Research raised shares of Ford Motor from a "hold" rating to a "buy" rating and set a $14.00 price target for the company in a research report on Tuesday, December 26th. Morgan Stanley raised shares of Ford Motor from an "underweight" rating to an "overweight" rating and reduced their price target for the company from $10.78 to $10.00 in a research report on Wednesday, March 14th. They noted that the move was a valuation call. Vetr raised shares of Ford Motor from a "buy" rating to a "strong-buy" rating and set a $13.14 price target for the company in a research report on Friday, January 26th. Royal Bank of Canada reaffirmed a "hold" rating and issued a $14.00 target price on shares of Ford Motor in a report on Wednesday, December 20th. Finally, ValuEngine cut shares of Ford Motor from a "buy" rating to a "hold" rating in a report on Monday, February 5th. Two research analysts have rated the stock with a sell rating, sixteen have given a hold rating and six have assigned a buy rating to the stock. The company has an average rating of "Hold" and a consensus target price of $12.42.
WARNING: "Ford Motor Plans Quarterly Dividend of $0.15 (F)" was first posted by The Ledger Gazette and is owned by of The Ledger Gazette. If you are viewing this article on another publication, it was illegally stolen and republished in violation of US and international copyright and trademark laws. The original version of this article can be viewed at https://ledgergazette.com/2018/04/17/ford-motor-f-plans-quarterly-dividend-of-0-15.html.
Ford Motor Company Profile
Ford Motor Company is a global automotive and mobility company. The Company's business includes designing, manufacturing, marketing, and servicing a full line of Ford cars, trucks, and sport utility vehicles (SUVs), as well as Lincoln luxury vehicles. The Company operates in four segments: Automotive, Financial Services, Ford Smart Mobility LLC, and Central Treasury Operations.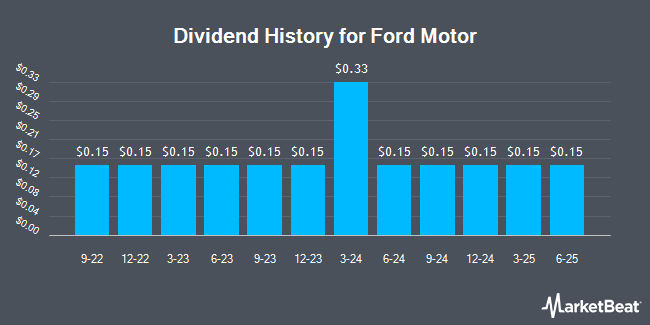 Receive News & Ratings for Ford Motor Daily - Enter your email address below to receive a concise daily summary of the latest news and analysts' ratings for Ford Motor and related companies with MarketBeat.com's FREE daily email newsletter.