Lorus Therapeutics, Inc. (NASDAQ:APTO) (TSE:APS) shares were up 0.3% on Tuesday . The stock traded as high as $3.70 and last traded at $3.57. Approximately 243,537 shares changed hands during trading, a decline of 42% from the average daily volume of 422,165 shares. The stock had previously closed at $3.56.
Several research analysts recently weighed in on APTO shares. Zacks Investment Research upgraded Lorus Therapeutics from a "sell" rating to a "hold" rating in a research note on Monday, December 25th. ValuEngine downgraded Lorus Therapeutics from a "sell" rating to a "strong sell" rating in a research note on Thursday, March 1st. Finally, HC Wainwright set a $6.00 target price on Lorus Therapeutics and gave the stock a "buy" rating in a research note on Wednesday, March 7th. One equities research analyst has rated the stock with a sell rating, two have assigned a hold rating and three have issued a buy rating to the company. Lorus Therapeutics currently has a consensus rating of "Hold" and an average price target of $5.63.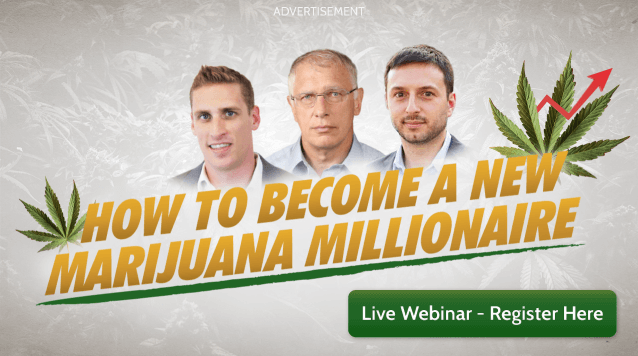 The stock has a market capitalization of $101.01, a P/E ratio of -6.81 and a beta of 2.32.
An institutional investor recently raised its position in Lorus Therapeutics stock. Acadian Asset Management LLC boosted its position in shares of Lorus Therapeutics, Inc. (NASDAQ:APTO) (TSE:APS) by 316.9% in the fourth quarter, according to the company in its most recent filing with the SEC. The firm owned 44,421 shares of the biotechnology company's stock after acquiring an additional 33,766 shares during the quarter. Acadian Asset Management LLC owned about 0.17% of Lorus Therapeutics worth $100,000 at the end of the most recent reporting period. 1.17% of the stock is currently owned by hedge funds and other institutional investors.
WARNING: "Lorus Therapeutics (APTO) Trading Up 0.3%" was posted by The Ledger Gazette and is the sole property of of The Ledger Gazette. If you are accessing this news story on another site, it was illegally stolen and reposted in violation of United States and international trademark and copyright law. The legal version of this news story can be viewed at https://ledgergazette.com/2018/04/17/lorus-therapeutics-apto-trading-up-0-3.html.
Lorus Therapeutics Company Profile
Aptose Biosciences Inc, a clinical-stage biotechnology company, discovers and develops personalized therapies addressing unmet medical needs in oncology in Canada. Its lead clinical program is APTO-253, which is a Phase I clinical trial for the treatment of patients with relapsed or refractory hematologic malignancies.
Receive News & Ratings for Lorus Therapeutics Daily - Enter your email address below to receive a concise daily summary of the latest news and analysts' ratings for Lorus Therapeutics and related companies with MarketBeat.com's FREE daily email newsletter.