Gladstone Commercial Co. (NASDAQ:GOOD) declared a monthly dividend on Wednesday, April 11th, Wall Street Journal reports. Stockholders of record on Friday, April 20th will be given a dividend of 0.125 per share by the real estate investment trust on Monday, April 30th. This represents a $1.50 annualized dividend and a dividend yield of 8.47%. The ex-dividend date is Thursday, April 19th.
Shares of NASDAQ GOOD traded down $0.20 during mid-day trading on Wednesday, hitting $17.72. The company had a trading volume of 123,223 shares, compared to its average volume of 172,817. Gladstone Commercial has a 1-year low of $16.78 and a 1-year high of $23.29. The company has a current ratio of 1.43, a quick ratio of 1.43 and a debt-to-equity ratio of 1.96. The stock has a market cap of $496.50, a P/E ratio of 11.71, a PEG ratio of 1.83 and a beta of 0.78.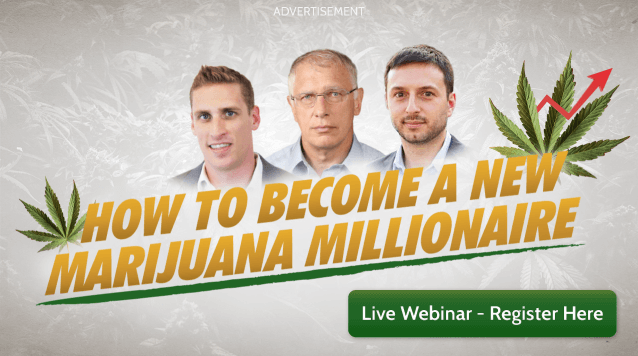 Gladstone Commercial (NASDAQ:GOOD) last posted its quarterly earnings results on Wednesday, February 14th. The real estate investment trust reported ($0.15) earnings per share for the quarter, missing the Zacks' consensus estimate of $0.39 by ($0.54). The business had revenue of $25.25 million during the quarter, compared to analyst estimates of $24.24 million. Gladstone Commercial had a net margin of 6.26% and a return on equity of 2.36%. equities analysts forecast that Gladstone Commercial will post 1.59 EPS for the current fiscal year.
In related news, CEO David Gladstone acquired 17,000 shares of the business's stock in a transaction that occurred on Wednesday, February 21st. The stock was purchased at an average cost of $17.50 per share, for a total transaction of $297,500.00. Following the transaction, the chief executive officer now directly owns 466,564 shares of the company's stock, valued at approximately $8,164,870. The transaction was disclosed in a filing with the SEC, which is available through this hyperlink. Insiders have purchased a total of 21,200 shares of company stock valued at $371,596 over the last 90 days. Insiders own 1.98% of the company's stock.
A number of research firms recently issued reports on GOOD. Zacks Investment Research raised Gladstone Commercial from a "hold" rating to a "buy" rating and set a $22.00 price target on the stock in a report on Friday, January 12th. BidaskClub raised Gladstone Commercial from a "strong sell" rating to a "sell" rating in a report on Wednesday, March 7th. TheStreet lowered Gladstone Commercial from a "c" rating to a "d+" rating in a report on Tuesday, March 27th. Hilliard Lyons upgraded shares of Gladstone Commercial from a "neutral" rating to a "long" rating in a research report on Friday, February 16th. Finally, B. Riley initiated coverage on shares of Gladstone Commercial in a research report on Thursday, February 8th. They set a "neutral" rating and a $19.00 price target for the company. Two analysts have rated the stock with a sell rating, four have issued a hold rating and two have given a buy rating to the stock. The stock has a consensus rating of "Hold" and an average price target of $21.50.
ILLEGAL ACTIVITY NOTICE: "Gladstone Commercial Co. (NASDAQ:GOOD) to Issue $0.13 Monthly Dividend" was reported by The Ledger Gazette and is the sole property of of The Ledger Gazette. If you are accessing this story on another website, it was stolen and reposted in violation of U.S. & international copyright legislation. The legal version of this story can be viewed at https://ledgergazette.com/2018/04/18/gladstone-commercial-co-good-declares-monthly-dividend-of-0-13.html.
Gladstone Commercial Company Profile
Gladstone Commercial Corporation is a real estate investment trust. The Company focuses on acquiring, owning and managing primarily office and industrial properties. The Company also makes long-term industrial and commercial mortgage loans. As of February 15, 2017, the Company owned 95 properties totaling 10.9 million square feet in 24 states.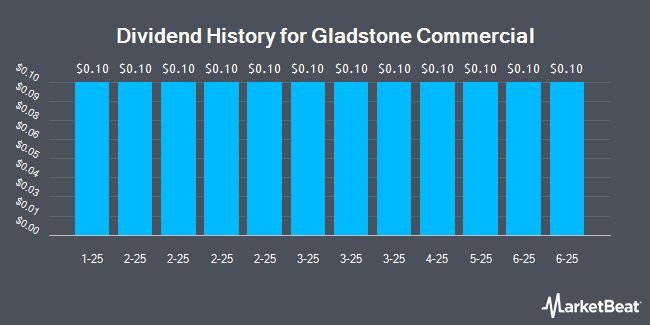 Receive News & Ratings for Gladstone Commercial Daily - Enter your email address below to receive a concise daily summary of the latest news and analysts' ratings for Gladstone Commercial and related companies with MarketBeat.com's FREE daily email newsletter.