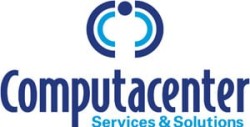 Computacenter (LON:CCC) insider Greg Lock sold 15,027 shares of the firm's stock in a transaction that occurred on Tuesday, May 8th. The shares were sold at an average price of GBX 1,254 ($17.01), for a total transaction of £188,438.58 ($255,613.92).
Greg Lock also recently made the following trade(s):
On Wednesday, April 4th, Greg Lock bought 5,400 shares of Computacenter stock. The stock was purchased at an average cost of GBX 1,162 ($15.76) per share, for a total transaction of £62,748 ($85,116.66).
Computacenter stock traded down GBX 48 ($0.65) during mid-day trading on Wednesday, hitting GBX 1,298 ($17.61). The company had a trading volume of 203,241 shares, compared to its average volume of 266,969. Computacenter has a 1 year low of GBX 708.73 ($9.61) and a 1 year high of GBX 1,206 ($16.36).
The company also recently disclosed a dividend, which will be paid on Friday, June 29th. Investors of record on Thursday, May 31st will be given a GBX 18.70 ($0.25) dividend. This represents a yield of 1.58%. This is a positive change from Computacenter's previous dividend of $7.40. The ex-dividend date is Thursday, May 31st.
Computacenter Company Profile
Computacenter plc, through its subsidiaries, provides IT infrastructure services in the United Kingdom, Germany, France, and Belgium. The company offers information security, and identity and access management solutions, as well as endpoint, infrastructure, and cyber security solutions; network solutions, such as local area and datacenter network, and physical infrastructure; and datacenter solutions, including enterprise computing, hybrid cloud, data and storage management, and analytics and big data.
Receive News & Ratings for Computacenter Daily - Enter your email address below to receive a concise daily summary of the latest news and analysts' ratings for Computacenter and related companies with MarketBeat.com's FREE daily email newsletter.