Cherokee (NASDAQ:CHKE) is scheduled to be announcing its earnings results after the market closes on Thursday, July 5th.
Cherokee (NASDAQ:CHKE) last announced its quarterly earnings results on Thursday, June 14th. The company reported ($0.20) earnings per share for the quarter, missing analysts' consensus estimates of ($0.09) by ($0.11). The firm had revenue of $5.40 million for the quarter, compared to the consensus estimate of $5.22 million. Cherokee had a negative return on equity of 21.36% and a negative net margin of 148.80%. During the same period in the prior year, the business earned ($0.07) earnings per share. On average, analysts expect Cherokee to post $0 EPS for the current fiscal year and $0 EPS for the next fiscal year.
Shares of NASDAQ CHKE opened at $0.56 on Thursday. The firm has a market cap of $9.10 million, a PE ratio of -0.79 and a beta of 1.04. Cherokee has a twelve month low of $0.55 and a twelve month high of $7.75.
Several equities research analysts recently commented on CHKE shares. Zacks Investment Research raised shares of Cherokee from a "hold" rating to a "buy" rating and set a $0.75 price objective on the stock in a research report on Tuesday, May 1st. ValuEngine raised shares of Cherokee from a "sell" rating to a "hold" rating in a research report on Monday, April 2nd. Finally, Roth Capital set a $2.00 price objective on shares of Cherokee and gave the company a "buy" rating in a research report on Sunday, April 22nd. One research analyst has rated the stock with a sell rating, one has given a hold rating and three have issued a buy rating to the company's stock. The stock currently has an average rating of "Hold" and a consensus price target of $9.58.
About Cherokee
Cherokee Inc markets, manages, and licenses fashion and lifestyle brands for apparel, footwear, home products, and accessories worldwide. It owns or licenses Cherokee, Hi-Tec, Magnum, 50 Peaks, Interceptor, Hawk Signature, Tony Hawk, Liz Lange, Completely Me by Liz Lange, Flip Flop Shops, Everyday California, Carole Little, Sideout, Saint Tropez-West, Chorus Line, All That Jazz, Sideout Sport, and other brands.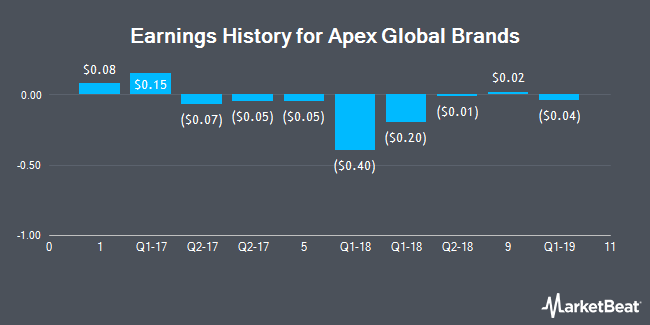 Receive News & Ratings for Cherokee Daily - Enter your email address below to receive a concise daily summary of the latest news and analysts' ratings for Cherokee and related companies with MarketBeat.com's FREE daily email newsletter.